This is a story contributed from Amada's mother to JHI.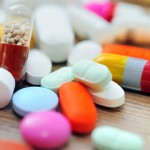 .
My daughter Amanda is getting ready for the adventure of a lifetime, a semester studying at a University in Osaka, Japan.  Recently, we realized that some new medication she was prescribed by our family doctor would need to be approved by the Japanese inspector before she arrived in Japan.
In need of a Yakkan Shoumei (Certificate) quickly, we turned to JHI for help.  I read a great article in The Japan Times that gave a link to JHI.  I sent an email hoping for some direction but got so much more!  The staff answered my email and walked us though the Yakkan Shoumei process.  She contacted the inspector in Kansai and then helped translate my email into proper Japanese.  Without JHI, I am sure we would not have had the successful outcome we had.
Amanda received her Yakkan Shoumei immediately and is ready to travel.  Knowing that she will be in Japan for four months, we purchased a student membership to JHI.  Our daughter will be able to contact JHI and ask questions and get assistance while she is in Japan.  Our experience with JHI has been wonderful.  As a parent sending a child from the US to Japan, I am comforted to know that JHI is available to answer her questions and help her!