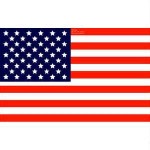 Chris was planning a move from Colorado to Tokyo to start a career as an English teacher, but was concerned about what treatment options he would have in Japan for his hereditary angioedema. Unable to find the information he needed, he turned to JHI for his medical concerns.
Unfortunately, treatment in Japan for hereditary angioedema is nearly non-existent, so JHI worked with Chris so he could legally import his medication from America*."JHI has been invaluable in finding all the information I needed, especially in regards to dealing with the bureaucracy involved with the Japanese health system."
"(JHI) has given me peace of mind in that I never need to worry about finding a doctor for any other issues or should a real emergency arise knowing I have someone to help."
*Note from JHI: Chris received support from a Japanese specialist doctor and was advised to import medication. It is not advisable to import medication and use without any supervision or support from healthcare professionals.