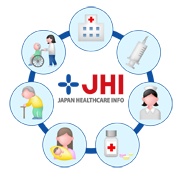 Japan Healthcare Info. (JHI) is a social entrepreneur organization founded in 2010. Our healthcare professional staff are dedicated to providing service in order to enhance well-being of international community in Japan.
JHI is a selected member of the most renowned non-profit Japanese social entrepreneur training organization and awarded Japanese government grant in 2010.
April

2017

Sun
Mon
Tue
Wed
Thu
Fri
Sat
Monday-Friday 9:00-17:00
(Not open for 24 hours/365 days)
contact@japanhealthinfo.com Currently no phone service is available.
Inquiries sent after 17:00 or on holidays/weekends will be followed up on the next business day. Please check your Spam/Draft Folder if you do not receive a response for longer than 24 hours

Pregnancy in Japan
This chart provides general schedule (routine checkups and what to expect etc..)of pregnancy in Japan.